Student Activities
Student Senate
The Student Senate of Saint Mary's University of Minnesota is the official representative and voice of the undergraduate student body.
Our Mission is to act as the official representative of the undergraduate student body on the Winona campus by articulating student views while pursuing best interests with the Board of Trustees, the administration, and faculty in order to promote mutual cooperation, understanding, and transparency to further enhance the quality of education, life on campus, including student organizations, social, cultural, spiritual, and co-curricular activities.
Executive Board Members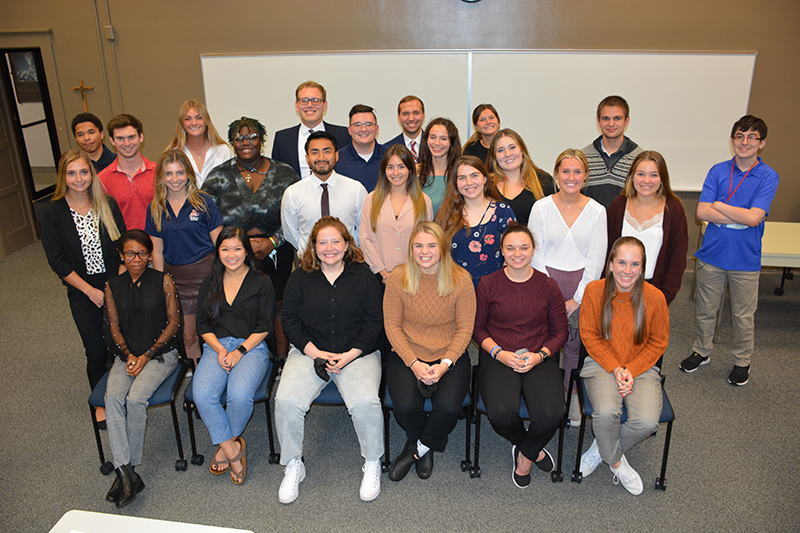 During my three years on Student Senate, Student Senate has presented many opportunities for me and my peers to grow as leaders. Whether it was writing a letter in support of Amtrak's second train on behalf of the student body, meeting with legislators at Day at the Capitol to lobby for the Minnesota State Grant, advocating for all private college students in Minnesota while serving as Chair of MAPCS, or our common goal of making Saint Mary's a great place, Student Senate has helped give me the platform to do all of this. Everyone has a spot on Student Senate; there are many different opportunities for students to become involved regardless of their major.
I joined the Student Senate as a way to be a part of the community and campus. I wish I would have joined earlier, it's the perfect way to gather with peers and talk about ways to better the campus and represent the student body. Each role of the Senate is different, ranging from being in different associations and/or committees to being a hall representative. I also love that we are a part of the community and exercise great volunteer and service work around Winona. I'm planning on being on the Student Senate for the rest of my time here at St. Mary's.
Being a member of the Student Senate has allowed me to make positive change on campus and be involved in a ton of decisions behind the scenes.
Contact us if you have any questions!